---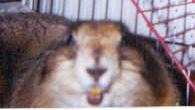 Bailey's Homecage

---
Hi, I'm Bailey. Well anyway, in case you're wondering, I'm a Black-tailed Prairie Dog. I live in Gainesville, FL with a very caring guardian named Andrew Watts. My former home was with a girl who could no longer keep me. I am a big guy, weighing about a 3 or 4 pounds and I was born around April 1999. My other name is Bayla, which is what my previous guardian calls me. You may see that other people have the privilege of having prairie dogs as pets. The pictures on the top are me, and it shows how attractive I am. Below are some more pictures of my cute self.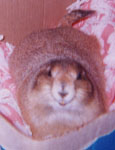 Links to other sites on the Web

More on pet Prairie Dogs
Andrew's Watts' Squirrel Mansion
Charlie's World (lots of graphics!)
Jnola3's pet prairie dogs
A Boy, a Girl, and a Prairie Dog
Biscuit the Prairie Dog
Mischief's Memorial Page
RMAD's Prairie Dog Page - Lots of info on the plight of prairie dogs.
Animals Exotique - Exotic Animal Dealers who sell Prairie Dogs.
Picture from Nutsy's page. I liked it so much I had to include it here.


Click here for the list of other files on this website. Any questions about me, my cuteness, or anything else?

1997 Andrew & Pets


---
---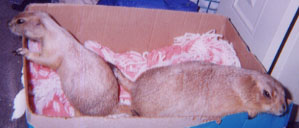 Here I am with Mancha, my cagemate. In the first pic, I'm the one sleeping.
---


Back to Andrew's Pet Page
Back to the Squirrel Mansion
Back to Squirrelly Links